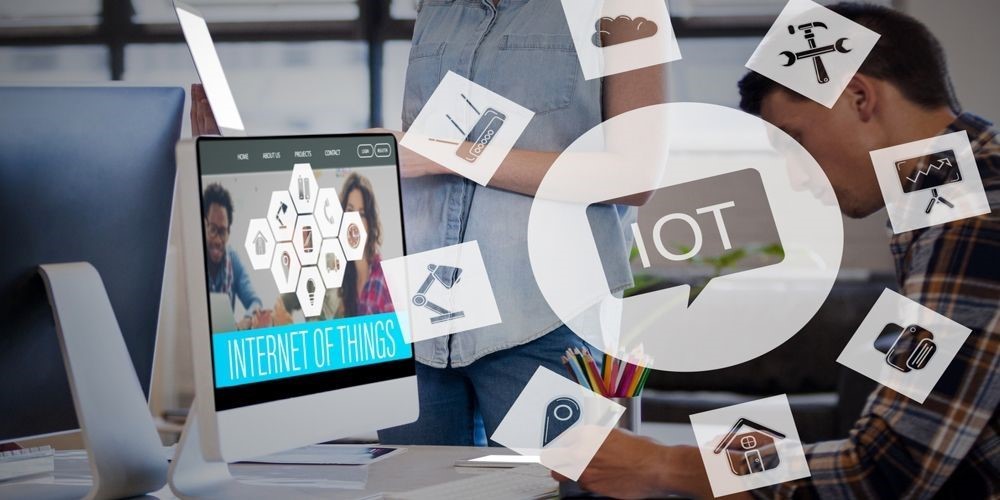 Beginner's guide to the Internet of Things (IoT)
Let's start with a quick definition: IoT refers to a collection of devices which are connected to the Internet and can exchange data with their users and/or with each other. So, your refrigerator isn't an Internet of Things device, but your smart fridge, which is able to email you the minute you run out of milk, is part of the global IoT network.
Your smartphone is an IoT gadget as well. But people also use Internet of Things devices to monitor their babies, track their athletic performance, improve the quality of their sleep, and more. Governments all over the world use IoT technologies to build smart cities. Companies improve industrial processes by making use of intelligent IoT-based systems, which can track shipments and inventory, to give you an idea. So, we can safely say that Internet of Things is here to stay.
Smart homes, which can be controlled using a standard smartphone and/or through voice commands, make heavy use of IoT devices. Amazon's Echo is one of the most popular examples in this category; it allows you to order stuff from the world's biggest online store using your voice, but it can also read the news, tell you the weather forecast, remind you to take your medication, and so much more. Philips has created a full range of intelligent lightbulbs, which can be programmed and controlled over the Internet. By using a Philips Hue bulb, you can make sure that the lights are turned off when nobody is at home, thus saving money and protecting the environment.
Truth be told, you can continue to live a decent life even if you forget to turn off the lights every now and then. But IoT has revolutionized the healthcare industry, for example, and the improved medical devices help patients lead much better lives.
By making use of Internet of Things technologies, people suffering from various medical conditions can now be monitored remotely. This way, doctors can determine any potential problems early on, and then follow the required procedures. In-hospital sensors which are connected to IoT devices can show medical personnel which beds are open at any moment, helping reduce admit wait times, etc.
At its core, an Internet of Things device consists of a tiny piece of hardware, a small computer that runs its own "operating system". Since the device will exchange data with other devices, it needs to be able to process, store, send and receive data. An IoT gateway links various networking systems, allowing the device to save data to the cloud, connect to a Wi-Fi hotspot, etc.
Internet of Things developers use various IoT platforms, which may already include IoT gateways. Under these circumstances, device manufacturers will spend most of their time creating the needed hardware, and then building the companion mobile apps, which help their products connect to their customers' smartphones and/or monitoring components.
Most IoT devices use a cloud infrastructure which can update the software remotely, applying the needed patches without the end user's intervention, integrates third-party services that process the gathered data and communicate the results to the end user, and so on.
The conclusion is clear: Internet of Things devices can be tremendously useful. However, since more and more companies and people rely on IoT devices these days, data security is essential. Since key infrastructure components can now be controlled over the Internet, the risk of a successful cyber attack has grown exponentially.
The bad news is that most IoT devices aren't properly secured. It's true that Internet of Things is still in its infancy, but it's not acceptable to have unencrypted user data sent over the Internet, for example. Let's hope that the next generation of improved IoT hardware will benefit from software that can keep private data... private.